U.S. suppliers of PPE help protect America's workers.
SafeSource Direct is the only U.S. PPE manufacturer offering Guaranteed Access to 130% flex capacity of normal volume.
Over time, U.S. companies grew accustomed to their PPE being produced overseas.
That system worked. Until it didn't.
When the COVID-19 pandemic swept the planet, China and other foreign suppliers kept much of the PPE it produced for its own people. The price of PPE soared, and delayed shipments, substandard products including used products, and clogged ports added to the confusion. Without trusted domestic options, U.S. providers stockpiled their PPE inventory, tying up cash and further disrupting the supply.
The United States learned the hard way that a trusted, reliable source of quality PPE was needed to protect its citizens and the Essential Workers who serve them.
Enter SafeSource Direct.
In 2020, Ochsner Health, one of the nation's leading health systems, and Trax Development came together to form SafeSource Direct— a just-in-time partnership— to address a major issue—how to keep U.S. health care workers and other essentials workers safe on the job. Ochsner is known nationally for quality (No. 1 Hospital and No. 1 Children's Hospital in Louisiana, according to U.S. News & World Report) and supply chain expertise (No. 3 Healthcare Supply Chain in U.S., according to Gartner), and Trax has a long history of manufacturing experience in the automotive industry.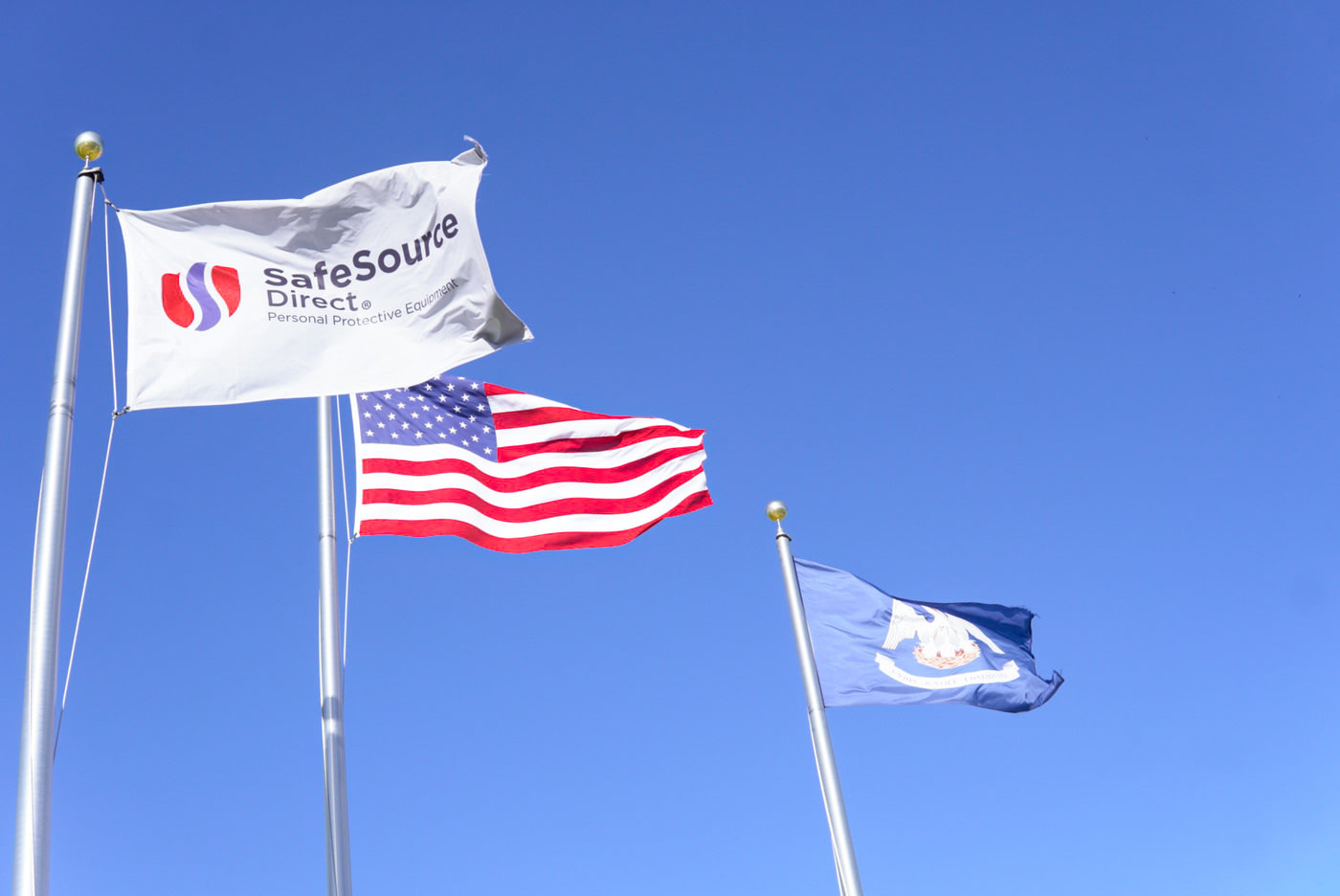 SafeSource Direct now operates two new manufacturing plants in Broussard, Louisiana comprising nearly 700,000 square feet. In its Nitrile Glove Plant, three operational lines are each producing around 27,000 gloves per hour. An additional 14 lines will become operational through early 2023. At this time, SafeSource Direct will be the largest manufacturer of nitrile gloves in America. The SMS, or non-woven material plant, is currently producing Level 1 and 3 surgical ear loop and surgical tie masks, standard three-ply procedure masks, and shoe covers. It will soon be making hair bouffant, cup respirators, and isolation gowns.
Vizient, Inc., one of the world's largest group purchasing organizations has partnered with SafeSource Direct to supply nitrile gloves to its thousands of member providers.
These partnerships with the nation's leading healthcare providers are aimed at creating a PPE supply chain that improves resilience, reduces risk, and guarantees access with 130% flex capacity of normal volume making SafeSource the only U.S. manufacturer to offer this strong of guarantee.