U.S. suppliers of PPE help protect America's workers.
An American Solution for American Safety
Founded in partnership with healthcare leader Ochsner Health, SafeSource Direct addresses the acute shortages and quality issues faced by American healthcare workers and patients during the COVID-19 pandemic. With a mantra of "never again," SafeSource Direct's American workforce is meeting and exceeding America's demand for quality PPE. No more uncertainty. And no more excuses—just a simple guarantee that you will always receive what you need, when you need it.
130% Guaranteed: The Strongest Link in Your Supply Chain
Out of our new, state-of-the-art manufacturing plants in Louisiana, SafeSource Direct is producing high quality PPE at breakneck speed. With unparalleled capabilities, we are the only U.S. manufacturer able to produce PPE at 130% of normal volume whenever needed.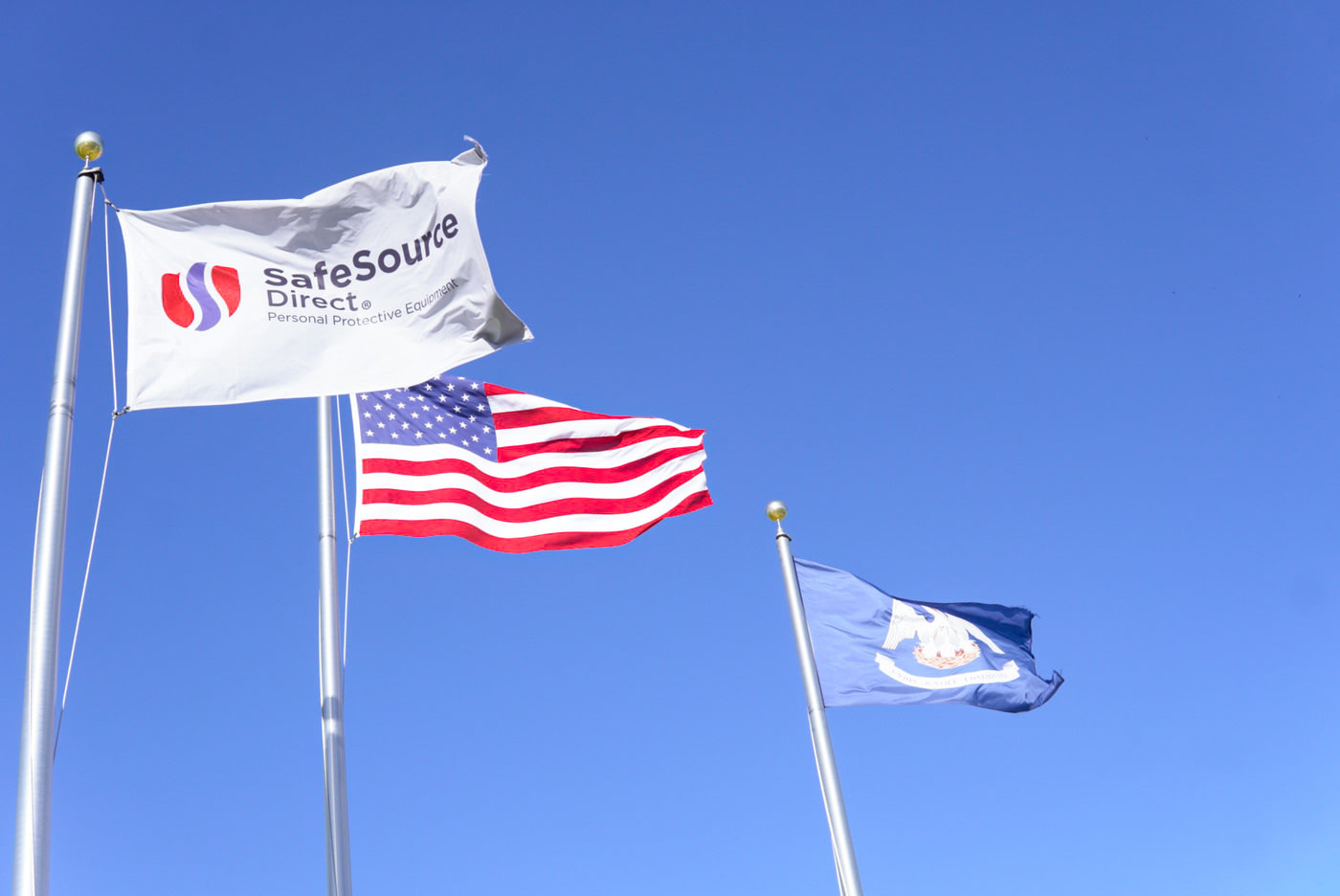 Healthcare Providers Are More Than Just Our Customers–They're Our Owners
SafeSource Direct is the only American PPE supplier owned by a recognized healthcare leader. Ochsner Health is part of the joint venture that founded SafeSource Direct for a reliable supply of high-quality PPE for its employees and patients – as well as those of others. This unique arrangement ensures the ultimate level of quality control for all of our PPE.
Dedicated to Sustaining Our Planet
For the many organizations today that base strategic decisions on environmental, social, and governance (ESG) criteria, SafeSource Direct is the clear choice for PPE. Unlike many foreign manufacturers that rely on forced labor and inhumane working conditions, all our employees are in the U.S. and paid a living wage. And since our products are not shipped from overseas (one cargo ship = Co2 output of 50 million cars), SafeSource Direct customers are significantly cutting worldwide carbon emissions.
SafeSource Direct: Always the Safe Choice
For a variety of PPE used across a range of industries, SafeSource Direct is your dependable, U.S. owned and operated partner in keeping your people safe while ensuring quality and supply chain resilience. Rest assured SafeSource is more than just our name, it's our way of doing business.